Meet our incredible lineup of writers in 2023!
Michael Mohammed Ahmad
Michael Mohammed Ahmad is the founding director of Sweatshop Literacy Movement and the editor of the critically acclaimed anthology, After Australia (Affirm Press, 2020). Mohammed is the author of three award-winning novels, The Tribe (Giramondo, 2014), The Lebs (Hachette, 2018) and The Other Half of You (Hachette, 2021).
Shinie Antony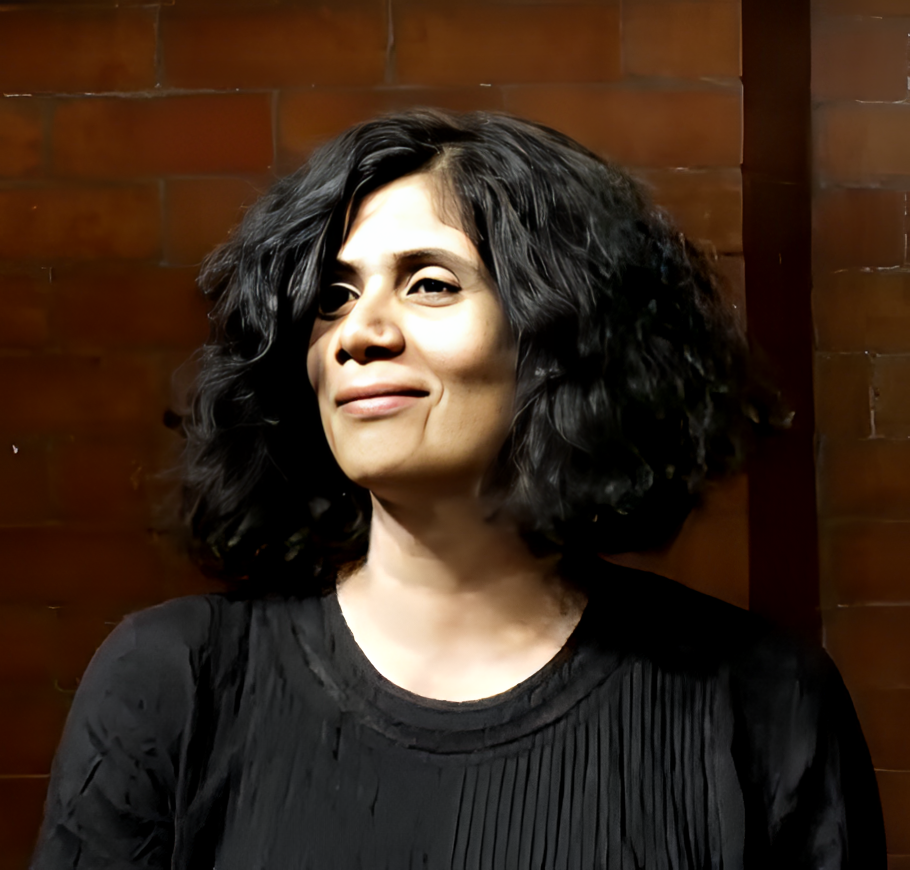 Shinie Antony is a writer, editor and columnist based in Bengaluru. Her novels include The Girl Who Couldn't Love (Speaking Tiger), When Mira Went Forth and Multiplied (Rupa) and A Kingdom for his Love (Amar Chitra Katha). Short story collections are Barefoot and Pregnant (Rupa) and The Orphanage for Words (Rupa). Anthologies include Boo (Penguin), Why We Don't Talk (Rupa) and An Unsuitable Woman (Rupa). Co-founder of the Bangalore Literature Festival and director of the Bengaluru Poetry Festival, her story A Dog's Death won the Commonwealth Short Story Asia prize in 2002. Her columns appear in The Times of India, The New Indian Express and CNBC. Her novellas Can't (Speaking Tiger) and Lilith (Hachette India) will be out this year.
Tony Birch
Tony Birch holds the Boisbouvier Chair in Australian Literature at Melbourne University. In 2017 he was awarded the Patrick White prize, in recognition of his contribution to Australian literature. He is the author of four novels, five short fiction collections, and two poetry books. In 2022 his book, Dark As Last Night was awarded the Christina Stead Literary Prize and the Steele Rudd Literary Award. The book was also shortlisted for the 2022 Prime Minister's Literary Award for fiction. His most recent book is the novel, Women and Children, (UQP 2023).
Shannon Burns
Shannon Burns is a writer and critic from Adelaide. His work has appeared in the Monthly, Meanjin, Australian Book Review, Sydney Review of Books and Best Australian Essays 2017. His memoir, Childhood (Text) was shortlisted for the Victorian Premier's Literary Award and the Age Book of the Year Award.
Anne Casey-Hardy
Anne Casey-Hardy was born in Fremantle and grew up in Melbourne. She began writing after a long career as a librarian, research professional and advocate for families of premature babies. In 2018, she won the Peter Carey Short Story Award for Being the Mother. Since then, her short stories and poetry have been published in Meanjin, Island, Overland, Westerly and several anthologies. In 2021, she was awarded a Varuna Residential Fellowship. Her short story collection Cautionary Tales for Excitable Girls was published by Scribner in September 2022. Anne lives and writes on unceded Bunurong land.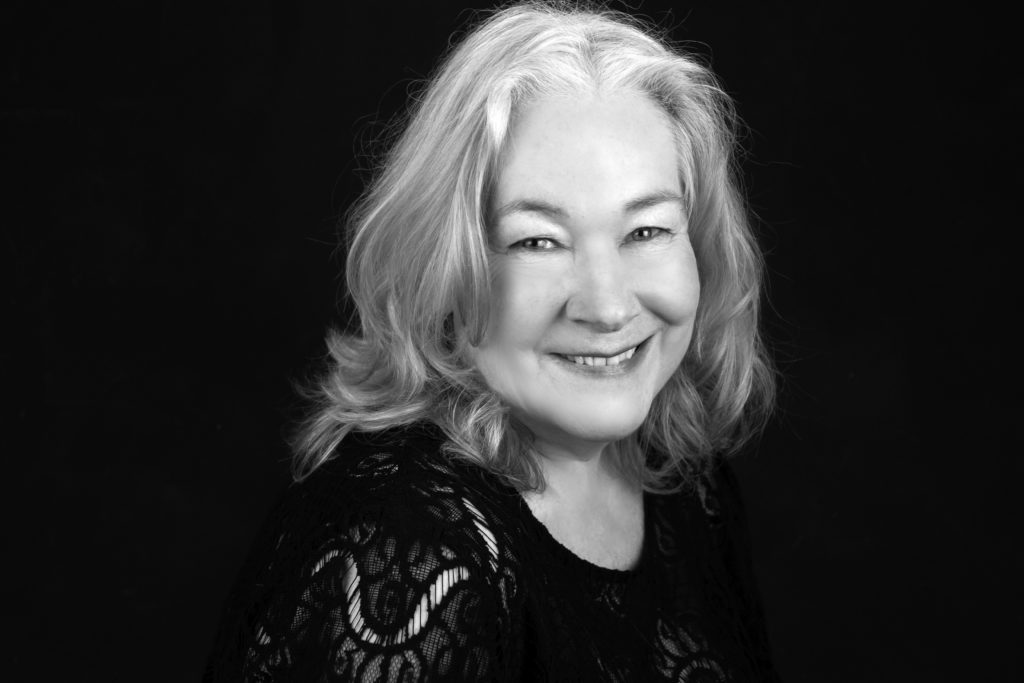 Ennis Ćehić
Ennis Ćehić's work focuses on ideas of displacement, creativity and capitalism. His essays, fiction and memoirs, have been published in a variety of Australian journals and papers including The Age, Meanjin, Assemble Papers, Going Down Swinging and many others. His debut collection of stories, Sadvertising, was published in 2022 by Penguin Random House to critical acclaim and has been described as an 'electrifying and genre-defying new voice in Australian fiction.' He is the author of New Metonyms, a literary photography book about his homeland Bosnia & Herzegovina, released with photographer Shantanu Starick in 2020. He was awarded the Wheeler Centre's 'Next Chapter Fellowship' and is a recipient of a UNESCO City of Literature residency in Ljubljana, Slovenia. Ennis lives and works in Sarajevo.
Paige Clark
Paige Clark is a Chinese/American/Australian writer. She lives in Melbourne with her partner, Alex, and their dog, Freddie.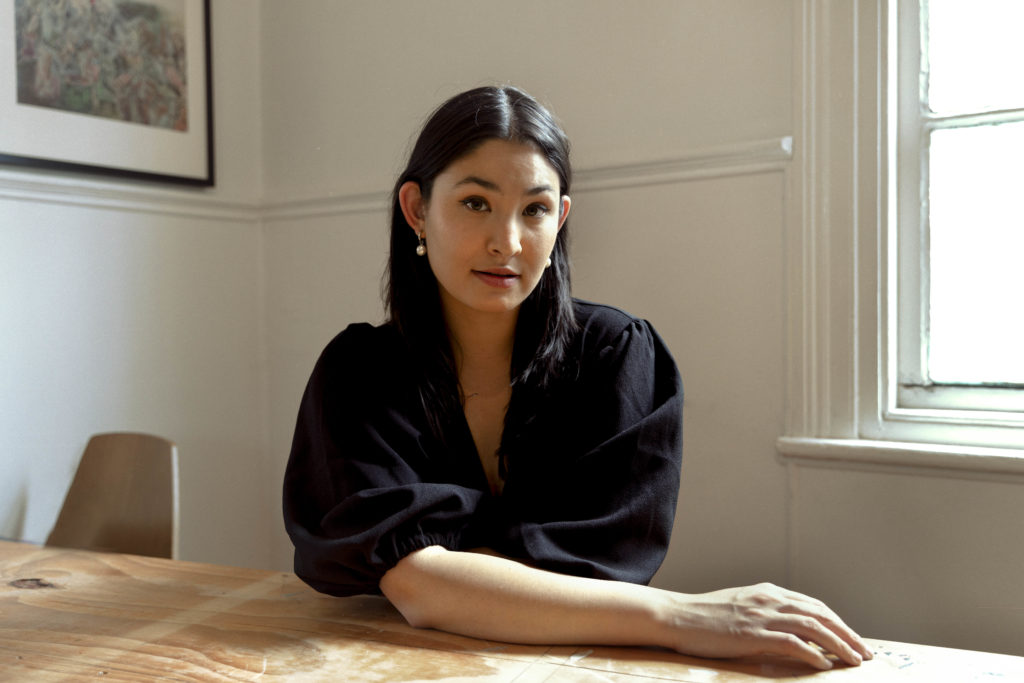 Rebekah Clarkson
Rebekah Clarkson's stories have been recognised in major awards in Australia and overseas, including the ABR Elizabeth Jolley Short Story Prize, Fish Publishing Short Story Prize and Glimmer Train's Fiction Open. Her short stories have appeared in publications including Griffith Review, Best Australian Stories and Something Special, Something Rare: Outstanding Short Stories by Australian Women (Black Inc.). She is the author of Barking Dogs (Affirm Press), a critically acclaimed short story cycle set in Mount Barker, South Australia where the author lives. Rebekah has taught creative writing at several Australian Universities, the University of Texas at Austin and most recently as a guest lecturer at the University of Cambridge. Rebekah is a Board Member of the Society for the Study of the Short Story.
David Cohen
David Cohen is the author of two short-story collections: The Hunter and Other Stories of Men (winner of the 2019 Russell Prize for Humour Writing) and his recent collection The Terrible Event. He has also published two novels: Disappearing off the Face of the Earth and Fear of Tennis. His stories have appeared in Australian Book Review, The Big Issue, Griffith Review, Meanjin, Overland, and elsewhere. He lives in Brisbane, Australia.
Alex Cothren
Alex Cothren is an Associate Lecturer in Creative Writing at Flinders University. He is a winner of the Carmel Bird, William van Dyke and Peter Carey Award, and Griffith Review Emerging Voices awards for short fiction. He has writing published in Meanjin, Island, Overland, The Griffith Review, Ruminate and Australian Book Review.
Paul Dalla Rosa
Paul Dalla Rosa is a writer based in Melbourne, Australia. His stories have appeared in Granta, The Paris Review, McSweeney's, Meanjin and New York Tyrant. In 2019, his story 'Comme' was shortlisted for the Sunday Times Short Story Award. He is currently undertaking his PhD at RMIT University, studying 'the real' within contemporary fiction. An Exciting and Vivid Inner Life is his debut collection.
Jake Dean
Jake Dean writes stories and rides waves on Kaurna Country in South Australia. His writing has appeared in The Saturday Paper, The Guardian, The Furphy Anthology, The Saltbush Review, Surfing World and elsewhere. His short fiction has won or been shortlisted for a number of competitions around Australia. You can read more of his work at jake-dean.com
Winnie Dunn
Winnie Dunn is the General Manager of Sweatshop Literacy Movement and the editor of several critically acclaimed anthologies, including Another Australia (Affirm Press, 2022). She is a writer of Tongan descent from Mount Druitt and holds a Bachelor of Arts degree from Western Sydney University. Her work has been published in The Guardian, HuffPost Australia, Griffith Review, Meanjin and SBS Voices. In 2022, she was a finalist for Western Sydney University's Breakthrough Alumni Award. Winnie is currently completing her debut novel, Dirt Poor Islanders (Hachette, 2024), which has been assisted by the Australia Council for the Arts.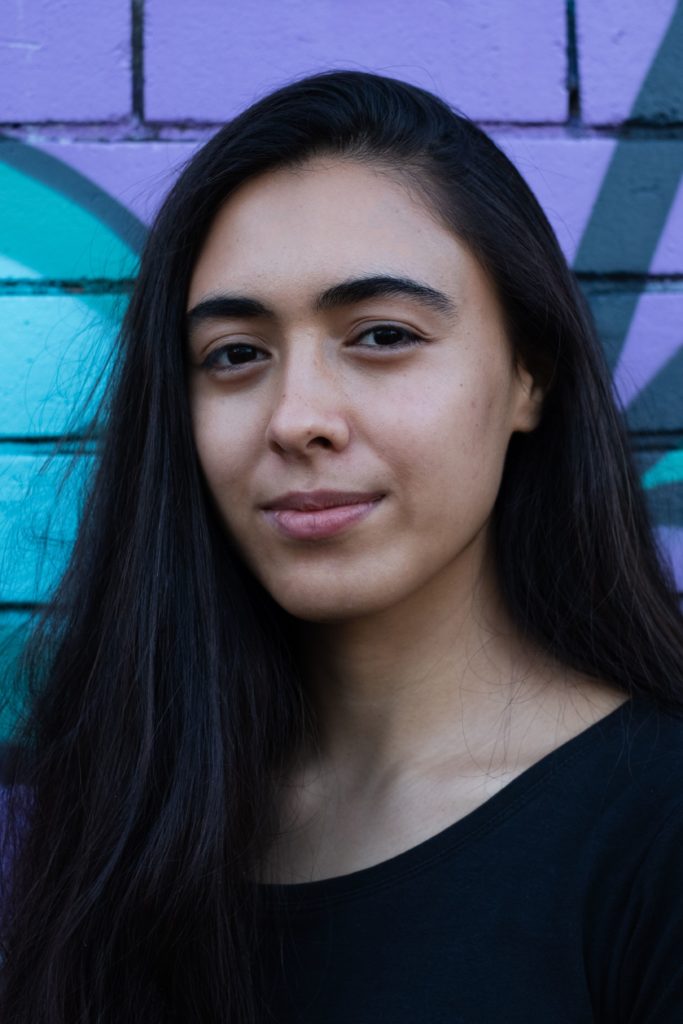 Lucy Durneen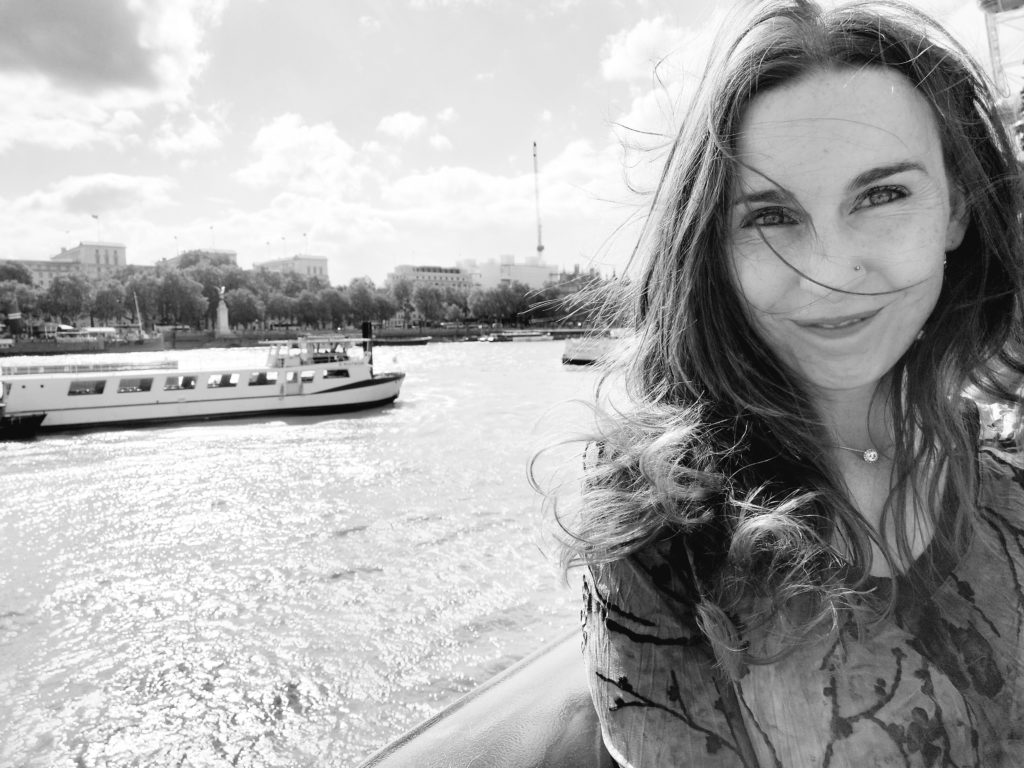 Lucy Durneen is a writer and lecturer based at the University of Cambridge. Her writing has been published and commended internationally in journals including World Literature Today, Hotel Amerika, Meniscus, and Poetry Ireland, and performed at events from Sydney to London. Her essay-duet 'Comics, War, and Ordinary Miracles, co-written with Adnan Mahmutović, was adapted for BBC Radio 4, and her short story collection, Wild Gestures, was published with MidnightSun in 2017; it won Best Short Story Collection at the Saboteur Awards in London, and was longlisted for the Edge Hill Prize 2018.
Else Fitzgerald
Else Fitzgerald is a Melbourne-based writer. Her writing has appeared in various publications including Australian Book Review, Meanjin, The Guardian, The Suburban Review and Award Winning Australian Writing. Her work has been recognised in awards including the Grace Marion Wilson Prize, the Elizabeth Jolley Short Story Prize, the Lord Mayor's Creative Writing Awards, the Fair Australia Prize, the VU Overland Short Story Prize and the Margaret River Short Story Award. In 2017 Else was a WrICE (Writers Immersion and Cultural Exchange Program) Emerging Writer Fellow, participating in residencies in the Philippines and Melbourne. In 2018 she received a VicArts grant from Creative Victoria to work on her collection of short speculative fiction, Nearly Curtains, which explores landscapes, language and technology and the ways they may shift and alter in a radically changing world. Nearly Curtains won the 2019 Richell Prize for Emerging Writers.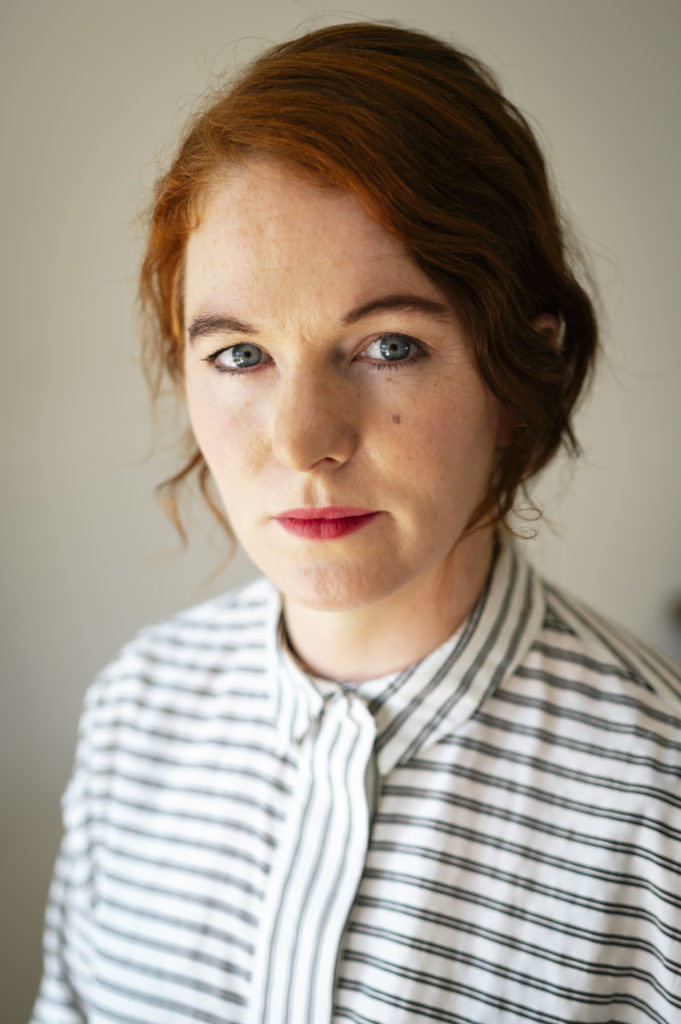 Chris Flynn
Chris Flynn is the author of three novels: Mammoth (UQP, 2020), shortlisted for the Indie Book Awards and the Russell Prize for Humour; The Glass Kingdom (Text, 2014); A Tiger in Eden (Text, 2012); and a collection of short stories Here Be Leviathans (UQP, 2022). His fiction and nonfiction have appeared in The Age, The Australian, The Guardian, McSweeney's, The Paris Review, Griffith Review, Meanjin, Kill Your Darlings, Overland, The Big Issue, Monster Children and many other publications. He is Editor-in-Residence at Museums Victoria. He has written three books for children, Horridus and the Hidden Valley, Horridus and the Night Forest, and The Quest for Kool, and edited a coffee table book Horridus: Journey of a Triceratops, all for Museums Victoria Publishing. Flynn is a regular presenter at literary festivals across Australia. He lives in Wonthaggi, on Victoria's Bass Coast. Chris is not on Facebook or Twitter. His Instagram account is @flythefalcon.
Lauren Foley
Lauren Foley is a Next Generation Artist in Literature with the Arts Council of Ireland. Her work is published by Influx Press, gorse, Head of Zeus, The Los Angeles Review, No Alibis, The Irish Times and Overland and has been shortlisted for The Barbellion Prize and The Irish Book Awards.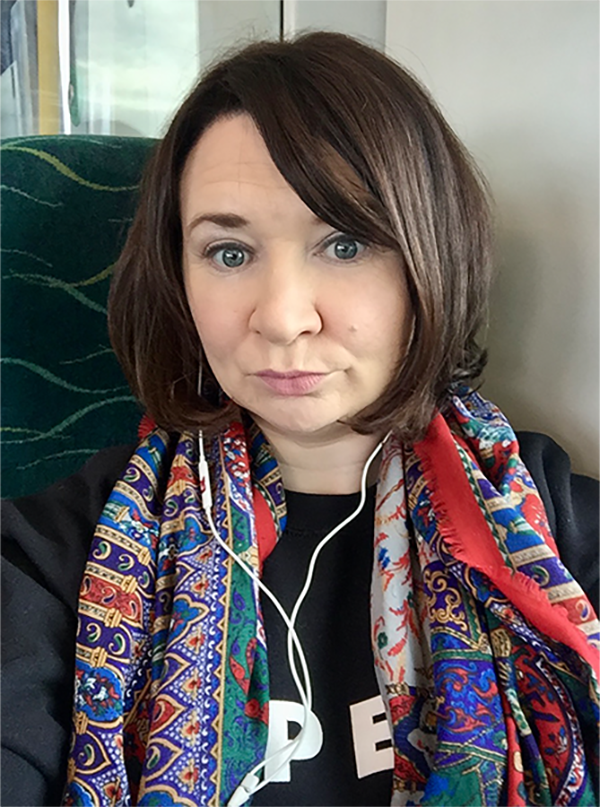 Katerina Gibson
Katerina Gibson is a writer living in Narrm. Her debut short story collection Women I Know won the 2023 Christina Stead Prize for fiction. Her short stories have appeared in HEAT, Granta, Overland, The Griffith Review, Meanjin, and New Australian Fiction, among other places. Katerina is a 2023 SMH Best Young Australian Novelist.
Lisa L. Hannett
Lisa L. Hannett has had over 75 short stories appear in speculative fiction venues including Clarkesworld, Fantasy, Weird Tales, Apex, The Dark and Year's Best anthologies in Australia, Canada and the US. She has won four Aurealis Awards, an Australian National Science Fiction Award, an Australian Shadows Award, and her first book was nominated for a World Fantasy Award. Her latest collection of dark fantasy stories is The Fortunate Isles. You can find her online on Instagram @LisaLHannett.
Allen C. Jones
Allen C. Jones received an MFA in poetry from the University of New Mexico and a PhD in English from University of Louisiana. He presently serves as associate professor of literature and culture at the University of Stavanger, Norway. His scholarly work investigates experimental writing and literary game pedagogy. His debut novel Her Death Was Also Water came out in 2022 with MidnightSun Publishing, and his debut book of poetry, Son of a Cult, is out in 2023 with Kelsay Books, USA. His writing appears widely in print and online. Find links to it here: https://www.allencjones.com. Follow him on social media: allencjones_theauthor
Cate Kennedy
Cate Kennedy lives in regional Victoria and writes fiction, non-fiction and poetry. Her work has been widely published and she is the recipient of several awards including the Victorian Premier's Award for poetry for her collection The Taste of River Water (2011) and the Queensland Literary Award for her short story collection Like a House on Fire (2012). Short stories are her first love (wait…after poetry) and her two collections are on the VCE syllabus as study texts. She has just completed her PhD in Creative Writing at La Trobe University and looks forward to getting back to travelling and teaching in person after the pandemic, especially her role as a member of the fiction faculty at the Pacific University, Oregon's MFA in Creative Writing Low Residency Program. Until then, she's home, writing, reading and noodling around.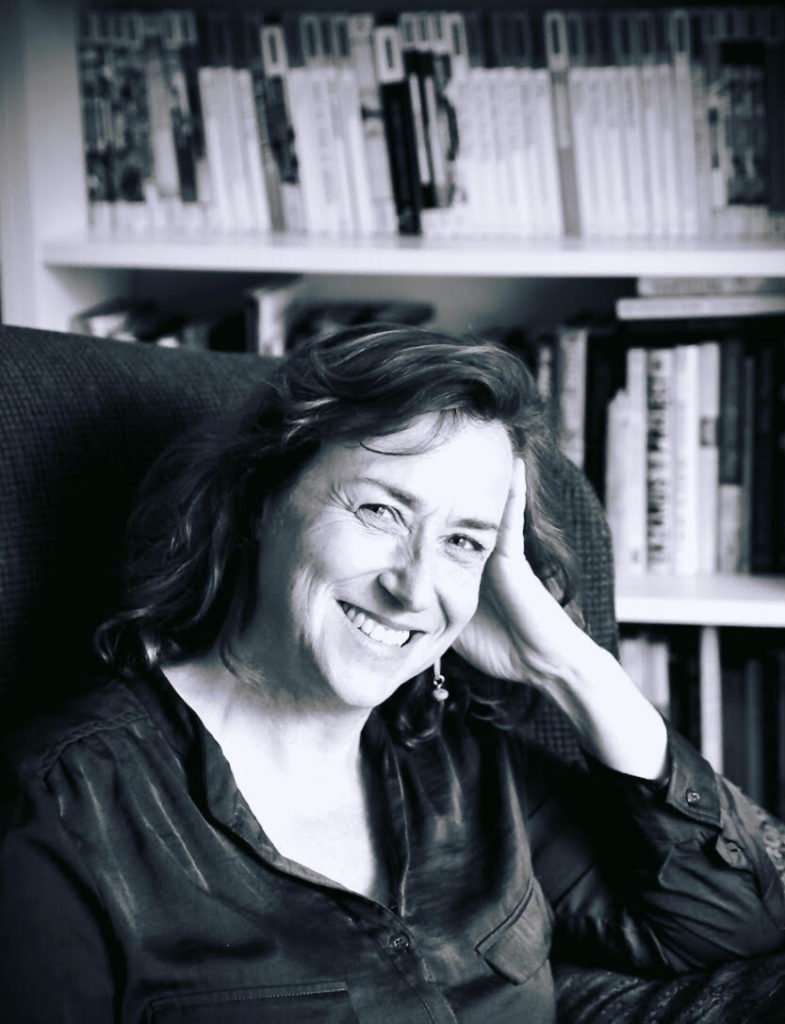 Tiffany Ko 高知彤
Tiffany Ko 高知彤 is a Chinese-Australian emerging writer living and practicing on Whadjuk Noongar boodjar. Her work explores identity and belonging, especially within an Asian-Australian context. She has appeared in the anthologies Under the Paving Stones, the Beach and To Hold the Clouds, as well as in Westerly, Liminal Magazine, Portside Review, Pulch Mag and elsewhere. She is currently living out her dream as a crazy cat lady working in a library. You can follow her writing adventures on Facebook, Instagram and Twitter @tiffanykowrites.
Carol Lefevre
Carol Lefevre holds a PhD in Creative Writing from the University of Adelaide, where she is a Visiting Research Fellow. Her novel Nights in the Asylum, Picador (UK) and Vintage (Australia) was shortlisted for the Commonwealth Writers' Prize, won the 2008 Nita B. Kibble Award for Women Writers, and the People's Choice Award. Carol has published short fiction, essays, and journalism. More recently, Murmurations, (2020, Spinifex Press) a novella of connected stories, was shortlisted for the 2021 Christina Stead Prize for Fiction in the NSW Premier's Literary Awards. Her composite novel The Tower (2022, Spinifex Press) was followed by a more traditionally structured novel, Temperance (2023, Wakefield Press).
Jane Cornes Maclean
Jane Cornes Maclean is an award-winning writer and editor. She won the 2020 AAWP short story competition for her story 'Cockroach,' which is included in her collection by the same name, published in 2022. She also teaches creative writing and songwriting, and as a member of the Australian and New Zealand Mental Health Association, she offers a therapeutic creative writing program to women who have experienced trauma.
Melissa Manning
Melissa Manning is an Australian writer of fiction and narrative non-fiction. Her debut interlinked story collection, Smokehouse, won the Victorian Premier's Literary Award for Fiction, and was shortlisted for the University of Southern Queensland Steele Rudd Award for a Short Story Collection. Her writing has been published in Australia, New Zealand, the UK, and America.
Laura Jean McKay
Laura Jean McKay is the author of The Animals in That Country (Scribe 2020) – winner of The Arthur C Clarke Award, The Victorian Prize for Literature, the ABIA Small Publishers Adult Book of the Year and co-winner of the Aurealis Award for Best Science Fiction Novel 2021. Laura is also the author of Holiday in Cambodia (Black Inc., 2013) and an Adjunct Lecturer in Creative Writing at Massey University. She was awarded the NZSA Waitangi Day Literary Honours in 2022. Her most recent collection is Gunflower (Oct 2023).
Robin McLean
Robin McLean worked as a lawyer and then a potter in the woods of Alaska before turning to writing. Her first story collection Reptile House won the BOA Fiction Prize and was twice a finalist for the Flannery O'Connor Prize. Her debut novel Pity the Beast was noted as a best book of fiction in 2021 in The Guardian and Wall Street Journal. Her second story collection, Get'em Young, Treat'em Tough, Tell'em Nothing was published in October 2022, was an Editors' Choice in the NYTimes, and was longlisted for the 2022 Republic of Consciousness Prize for the US and Canada. She lives in the high desert west.www.robinmclean.net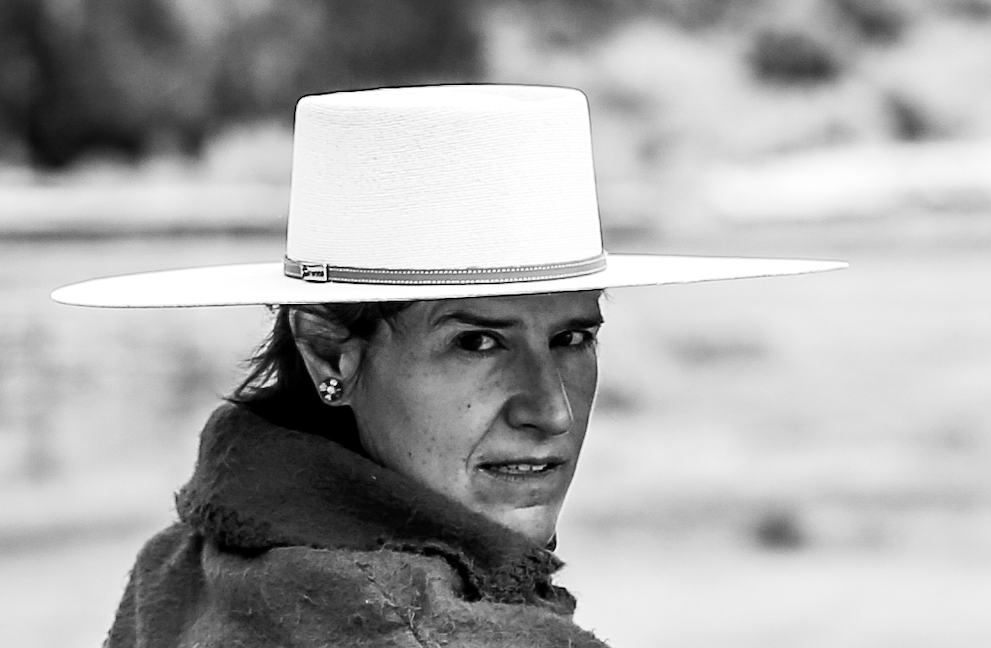 Catherine McNamara
Catherine McNamara grew up in Sydney, ran away to Paris to write and ended up running a bar in Ghana. Catherine lives in Italy where she runs writing retreats. She is the author of The Cartography of Others, Love Stories for Hectic People and Pelt and Other Stories, Flash Fiction Editor for Litro Magazine, and this year's Guest Editor for the Best Small Fictions Anthology. Her short fiction collection The Carnal Fugues is out in November with Puncher & Wattmann.
Julia Prendergast
Julia lives in Melbourne, Australia, on unceded Wurundjeri land. Her novel, The Earth Does Not Get Fat (2018) was longlisted for the Indie Book Awards (debut fiction). Her short story collection: Bloodrust and other stories was published in 2022. Julia is a practice-led researcher—an enthusiastic supporter of transdisciplinary, collaborative research practices, with a particular interest in neuro/psychoanalytic approaches to writing and creativity. Julia is Chair of the Australasian Association of Writing Programs (AAWP), the peak academic body representing the discipline of Creative Writing (Australasia). She is Associate Professor and Discipline Leader (Creative Writing and Publishing) at Swinburne University.
Mirandi Riwoe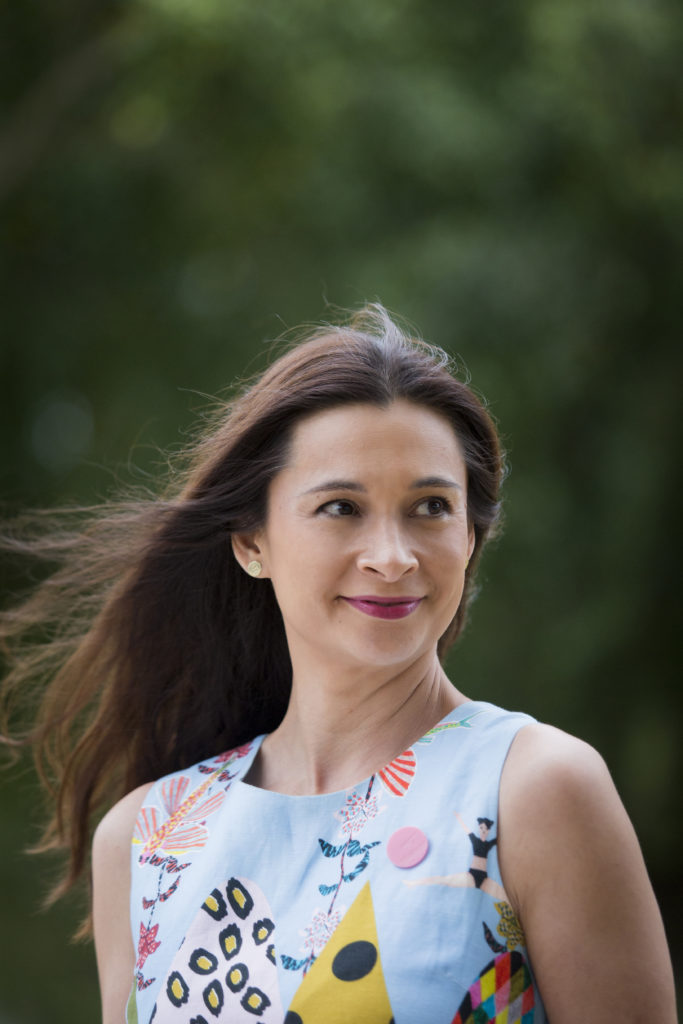 Mirandi Riwoe's novel Stone Sky Gold Mountain won the inaugural ARA Historical Novel Prize and the Queensland Literary Award and was shortlisted for the Stella Prize and longlisted for the Miles Franklin Award. Her novella The Fish Girl won Seizure's Viva la Novella and was shortlisted for the Stella Prize. Her short fiction and novellas can be found in the collection The Burnished Sun. Her work has appeared in Best Australian Stories, Meanjin, Griffith Review and Best Summer Stories. Mirandi has a PhD in Creative Writing and Literary Studies (QUT).
Baran Rostamian
Baran Rostamian is a writer and law student living on unceded Whadjuk Noongar Boodja. She is fascinated, dumbfounded and disgusted by the way and the why of things. Aside from her debut poetry collection Woven Frays, Baran's writing has been published in The Tiger Moth Review, Singapore Review of Books, SBS Voices, at WA's Raine Square Short Story Dispenser, Pulch Mag, Limina journal, Ignite Vol. 6, Damsel Magazine, Books+Publishing magazine, Australian Poetry Anthology Vol. 9 and in Centre for Stories' JOURNAL, and anthologies, To Hold the Clouds and Under the Paving Stones, the Beach. Follow @baran.com.au on Instagram, if you'd like.
Adam Thompson
Adam Thompson is a pakana writer from Launceston, Tasmania. His work has been published by the Australian Dictionary of Biography, Kill Your Darlings, Good Weekend and Griffith Review – as well as appearing in several anthologies. Adam is the author of the short story collection, Born Into This (UQP), and the children's title Stormy Night (Hardie Grant). In 2022, Adam launched the first ever Tasmanian Aboriginal screen production company, Kutikina Productions, of which he is a co-director.
Ben Walter
Ben Walter is the author of the acclaimed short story collection, What Fear Was. A past fiction editor at Island and a widely published writer of essays, stories, poetry and experimental nature writing, his work has recently appeared in Meanjin, New Australian Fiction and The Saturday Paper, as well as internationally in Lithub and Dark Mountain.
Sean Williams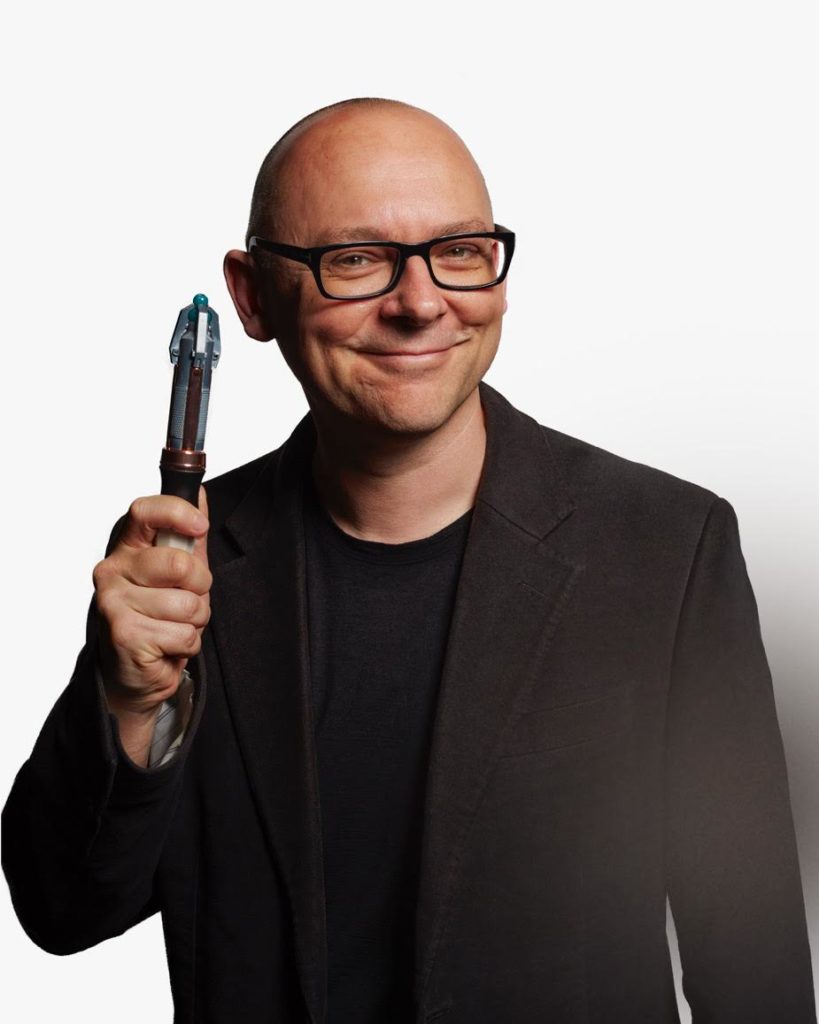 Sean Williamsis an award-winning, #1 best-selling author for readers of all ages. His long list of works includes original series, novels, short stories and poems that have been translated into multiple languages for readers around the world. His work has been published in Griffith Review, Lightspeed Magazine, Cosmos, Daily SF, Seizure, Clarkesworld, The Bulletin, Galaxy's Edge, The Conversation, and elsewhere. He teaches creative writing at Flinders University and makes weird music in his spare time.