The Team
Caroline Wood is Founder and Director of the Centre for Stories and Margaret River Press. She has held various communications, marketing and management positions. Before setting up Margaret River Press, Caroline was Deputy Director of the Centre for Water Research based at The University of Western Australia. She has organized both local and international conferences over the last two decades. She was on the Board of Amnesty International Australia, and Margaret River Tourism Association. She is the immediate past Chair of the Margaret River Readers and Writers Advisory Committee for two years. She is a Board member of the Small Press Network that represents small publishers across the country.
Anna Solding is the managing director of MidnightSun Publishing an Adelaide-based publishing company which specialises in literary fiction but dabbles in picture books and YA. Anna's first published book was a 'constellation' of connected short stories called The Hum of Concrete. It was nominated for six awards, including the Commonwealth Writers' Prize and the Most Underrated Book Award. Anna is passionate about short stories and the impact they can have on readers. Attending a life-changing short story conference in Vienna in 2014 planted the seed that is now blossoming into the Australian Short Story Festival.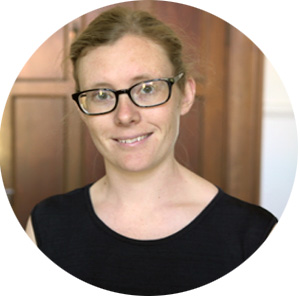 Dr. Catherine Noske is currently serving as the editor of Westerly Magazine. She completed her Ph.D. in Creative Writing at Monash University in 2013 and has since taught in the subject both at Monash and the University of Western Australia. She has been a visiting research scholar at the University of Warwick (UK), and the postgraduate representative to the Association for the Study of Australian Literature. She has twice received the Elyne Mitchell Prize for Rural Women Writers. In 2014, she was awarded a Varuna Fellowship for her manuscript 'The Call of Salt', which has since been shortlisted for the Dorothy Hewett Prize. She is very excited to be involved in the Festival!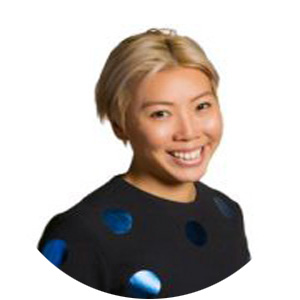 Having settled in Perth, Ada Chung comes to us with a host of local and international experience in event management, arts management, and marketing partnerships, as well as commercial and operational management. Ada worked in marketing and events at the ABC working on a national story collecting initiative and in Local Radio. Prior to this, Ada was a production manager for major public events and celebrations including Canberra's 100-year celebration Festival, Sydney's New Year's Eve celebrations, Vivid Festival and Melbourne's Pause Festival. Ada spent six years overseas during which time she worked for theatre and events including  'the House of Dancing Water' in Macau and the London Olympic Games.
Laurie Steed is the Patricia Hackett Prize-winning author of You Belong Here and lives in Perth, Western Australia. His work has been broadcast on BBC Radio 4 and published in Best Australian Stories, The Age, Meanjin, Westerly, Island, The Sleepers Almanac and elsewhere. He teaches Advanced Fiction for Writers Victoria and runs writing courses at various writers centres in WA. He is a member of the Editorial Board of Margaret River Press.
Susan Midalia is a writer and freelance editor who conducts workshops on short story writing. Her first short story collection, A History of the Beanbag and other stories, was shortlisted for the Western Australian Premier's Book Awards in 2007, and her second collection, An Unknown Sky and other stories (2012), was shortlisted for the 2013 Queensland Literary Award (Steele Rudd Award). Her latest release is Feet to the Stars and other stories (2015). Susan studied at the University of Western Australia and Cambridge University and held a Ph.D. in contemporary Australian women's fiction. She has also taught literature at secondary and tertiary levels over many years and is a board member of Writing WA and Margaret River Press.
Patron
We are delighted and honoured that Gail Jones has accepted our invitation to be the Patron of the Australian Short Story Festival. Gail is a much loved and highly acclaimed author. Her latest book A Guide to Berlin published by Random House has been longlisted for The Stella Prize. Her prizes include the Age Book of the Year Award, the WA Premier's Award for Fiction, the Adelaide Festival Award for Fiction and the ASAL Gold Medal.