2019 program is coming soon!
Past Festivals
2018 Perth, Western Australia
The 2018 program is now available!
2017 Adelaide, South Australia
The 2017 program is now available!
One of the very few dedicated short story festivals in the world, the event will bring a wide range of diverse voices and stories to Adelaide, including award-winning UK writer Lucy Durneen and Tony Birch, who will deliver the festival's opening address. Other featured writers include Chinese-Australian Melanie Cheng, Indian-Australian Roanna Gonsalves, Vietnamese-Australian writer Stephen Pham, and writer, comedian and creative director of the Melbourne Jewish Comedy Festival Justine Sless.
Interwoven with these voices are some of the best established short story names such as 2016 Patrick White Literary Award winner Carmel Bird, New York Times bestselling author Sean Williams, Aurealis Award winner Lisa L. Hannett, alongside debut authors Lynette Washington and Rebekah Clarkson, who will deliver the festival's closing address on the pleasures of the short story.
Like a great short story, the 2017 Australian Short Story Festival will be bursting with life, passion and ideas. As for the question of what can come in short packages, 'good things' may just be an understatement.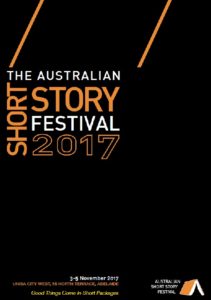 2016 Perth, Western Australia