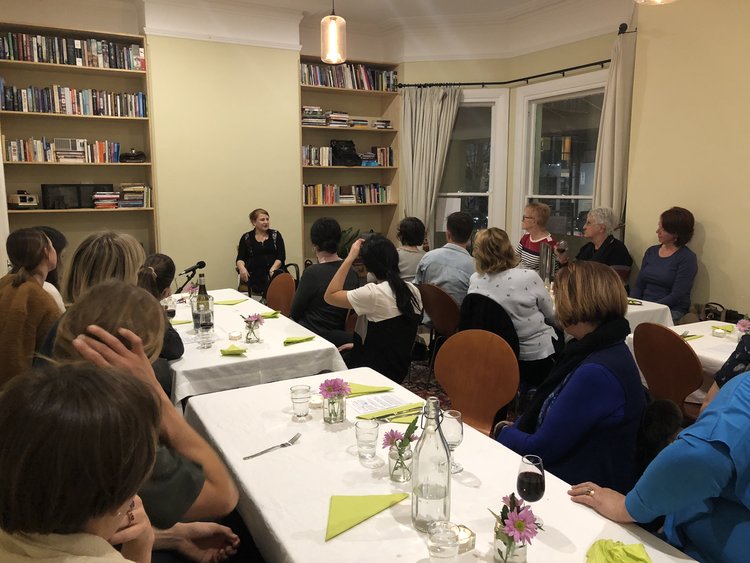 Sandi Parsons is a storyteller for Centre for Stories. She has an ongoing battle with Cystic Fibrosis, and underwent a double lung transplant at 38 years old. Sandi shared her story, "Not Everyone Gets a Second Chance" as part of Centre for Stories' series Bread and Butter – a monthly dinner and storytelling event designed to make you think deeply about social issues.
---
Sessions
Sunday 21st, 10:00-11:00am
Are you sitting comfortably?
Storytellers Hossein Bouazar and Sandi Parsons share the spotlight with balladeer and guitarist Greg McNeill at Alex Hotel.
Venue: Alex Hotel
Tickets: $20 Standard | $15 Concession
Get your tickets for this session here!
Search more writers here.